Irish Cream Cupcake recipe for St. Patrick's Day!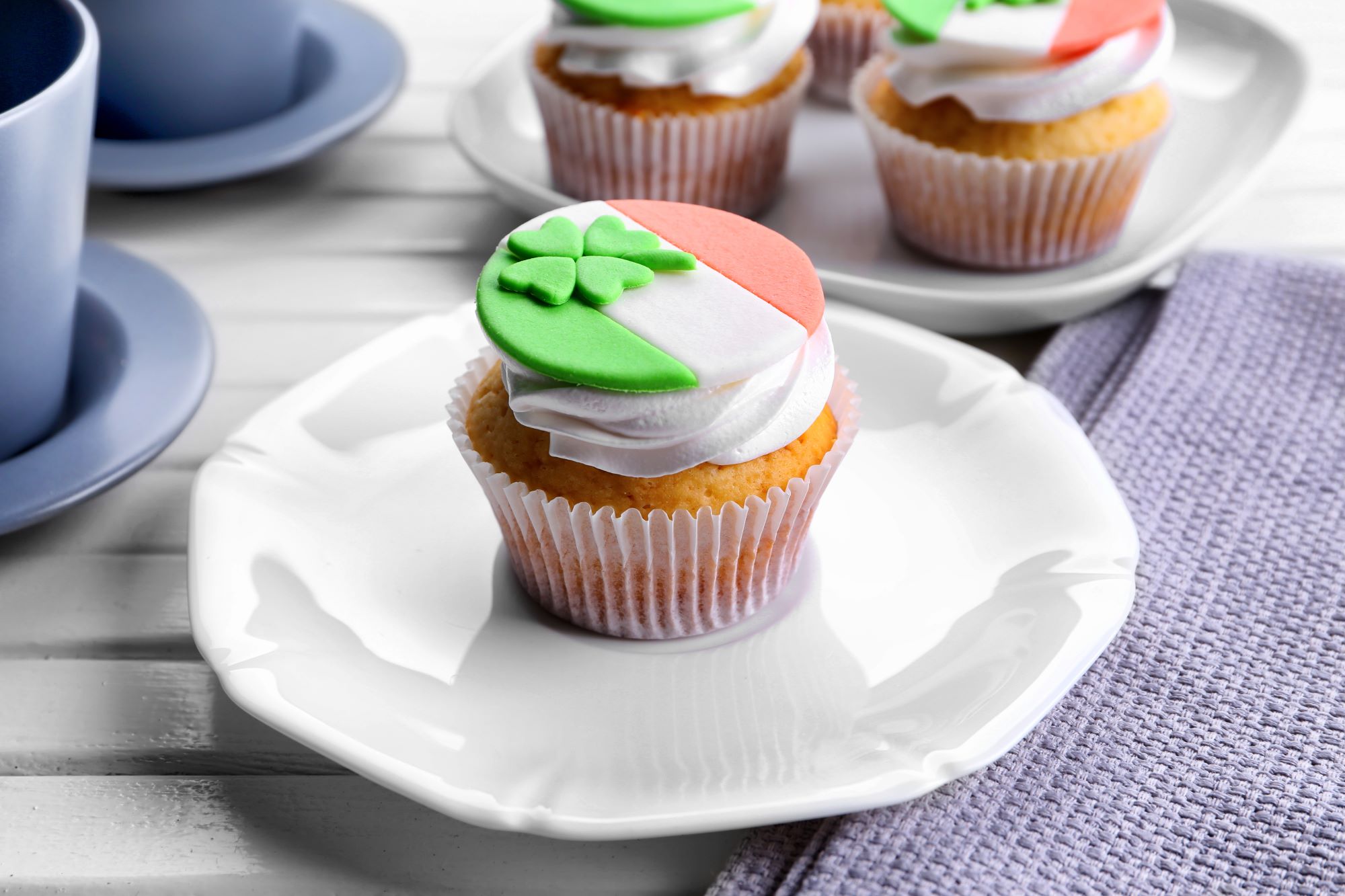 Irish Cream Cupcake recipe for St. Patrick's Day!
Celebrate St. Patrick's Day with these mouth-watering Irish Cream cupcakes. Follow the recipe using our Novacart single portion baking molds, and enjoy this sweet dessert.
Ingredients for 12 cupcakes:
2 oz of butter, softened
3,5 oz of sugar
1 large egg, room temperature
1 teaspoon of vanilla extract
2,5 oz of all-purpose flour
½ oz of baking powder
½  teaspoon salt
2 oz of Irish cream liqueur
For the decoration:
Fondant
Food Coloring (green, orange)
Preparation:
(Preheat the oven to 350 degrees Fahrenheit). In a bowl, whisk butter and sugar until fluffy (for about 5-7 minutes) then add the egg and the vanilla extract and keep beating the mixture. In a separate bowl combine flour, baking powder and salt, the add the dry ingredients to the creamed mixture, alternately with Irish liqueur. Beat well after every addition.
Fill the cupcake molds three-quarters full and put them in the oven for about 18-22 minutes. The cupcakes will be ready when, inserting a toothpick in the center, it comes out clean. Take them out of the oven and let them cool.
Make the decoration: start working the sugar paste with your hands to warm it up, then divide it in 3 sections. Keep one aside and add the green food coloring to one third and the orange food coloring to the other third. Once you have your colored fondant, use it to create some disk with the Irish flag and some shamrock-shaped decoration to put on top of the cupcakes.
Top the cupcakes with some whipped cream and put your decorations on top
Novacart product used: RD 4 X 2.1/2 | Paper baking cups
To bake these cupcakes, we recommend using our Novacart RD RD 4 X 2.1/2 paper baking cups. The paper is resistant to food fats and can withstand freezing and baking up to 220° C. These baking shapes are recyclable and must be placed in a tray.