Mini quiches with mushrooms: the recipe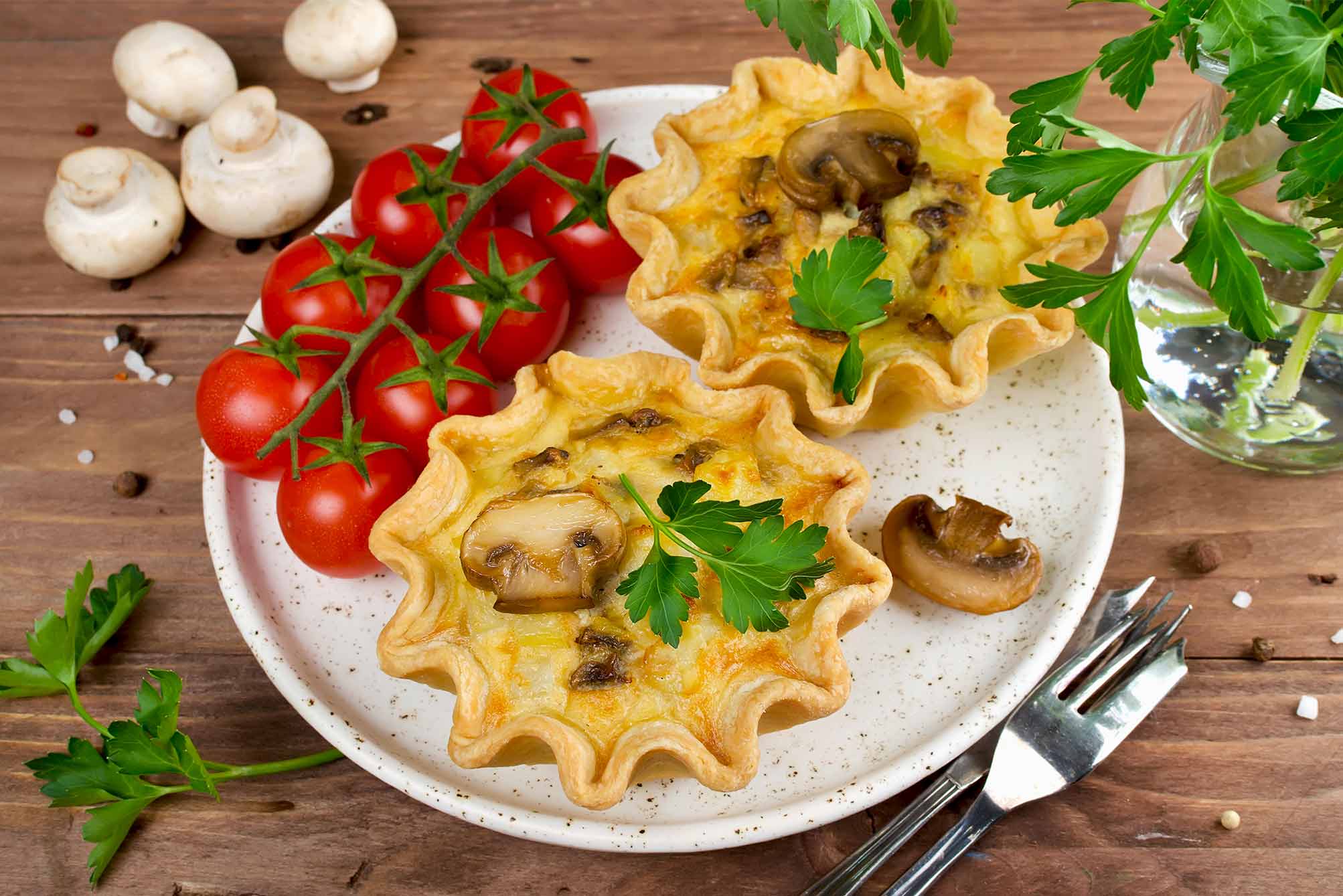 Mini quiches with mushrooms: the recipe
An easy recipe for appetizers, snacks with friends and spring picnics, made more original by Novacart flower molds.
Ingredients:
1 puff pastry roll
1 spoon of grated cheese
2 eggs
1 slice of creamy cheese of your choice
7 oz of Champignon mushrooms
Parsley
Garlic
Salt and pepper
Preparation:
This appetizing recipe will surprise your friends in spring picnics or refreshments in your home. Even if you are not a cooking expert, preparing the mini quiches with mushrooms and cheese is really easy, especially using Novacart flower molds, which give a creative and original shape to these small creations.
Cut the mushrooms into small thin slices, after having thoroughly cleaned them.
Put the mushrooms to simmer in a pan heated with a clove of garlic and oil. Cook them for a few minutes, then add parsley and salt.
Cover the inside of the molds with the puff pastry. Prick the bottom of the puff pastry with the tips of the fork.
Shell the eggs in a bowl and add the cheese cut into small pieces. Add salt and pepper and mix to obtain a homogeneous mixture.
Pour the mixture into the mini quiches filling them up to half and add the mushrooms on top.
Place the molds containing the quiches on a baking sheet and bake at 180 degrees for about twenty minutes.
Once cooked, remove the quiches from the oven and let them cool a little before removing the molds and serving them.
Novacart product used: PBA FIORE 03 | Flower- shaped cardboard baking cup
To make this recipe, you can use the PBA FIORE 03 single-portion paper cup in the shape of a flower in brown cardboard. The pure cellulose cardboard is able to withstand food fats and baking in the oven up to 220 ° C.
Thanks to the self-supporting structure, it does not need to be inserted in preformed metal molds. Furthermore, the PBA flower mold is recyclable and biodegradable.