Novacart baking molds for plum cakes: from rolled to flat edge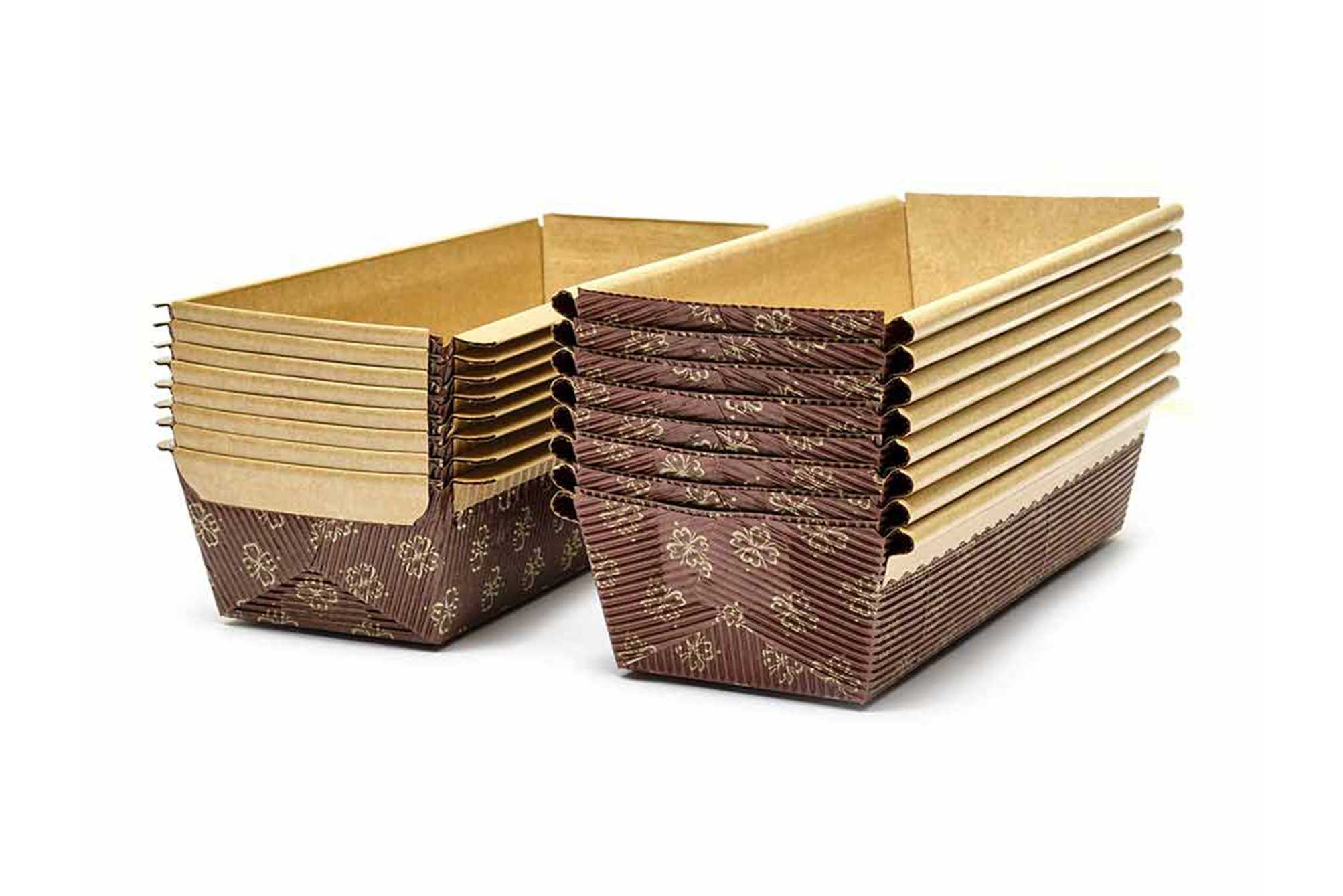 Novacart baking molds for plum cakes: from rolled to flat edge
Both mold typologies are designed to keep the shape during baking and ease removal of the product at the end.
The demand for plum cake baking molds, made of corrugated (single face) paper, is constantly growing. Initially Novacart launched on the market a first model with a rolled edge on the long side, similar to a small tube, which kept the shape both during leavening and cooking. Its limit however was given by the encumbrance of the same during packaging.
Novacart has therefore created the BP, a flat edge in cardboard, which guarantees the same characteristics as the previous one but occupies 30% less volume: thanks to this innovation, new markets have opened up internationally.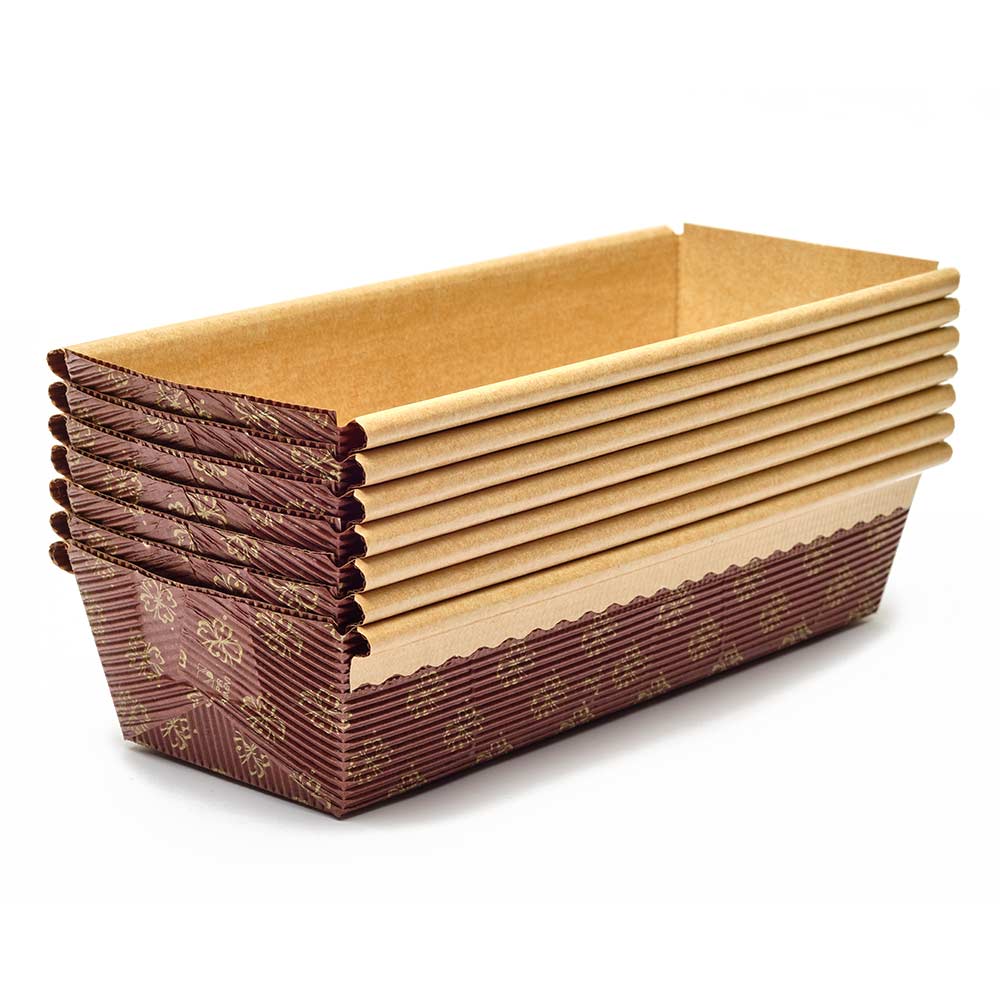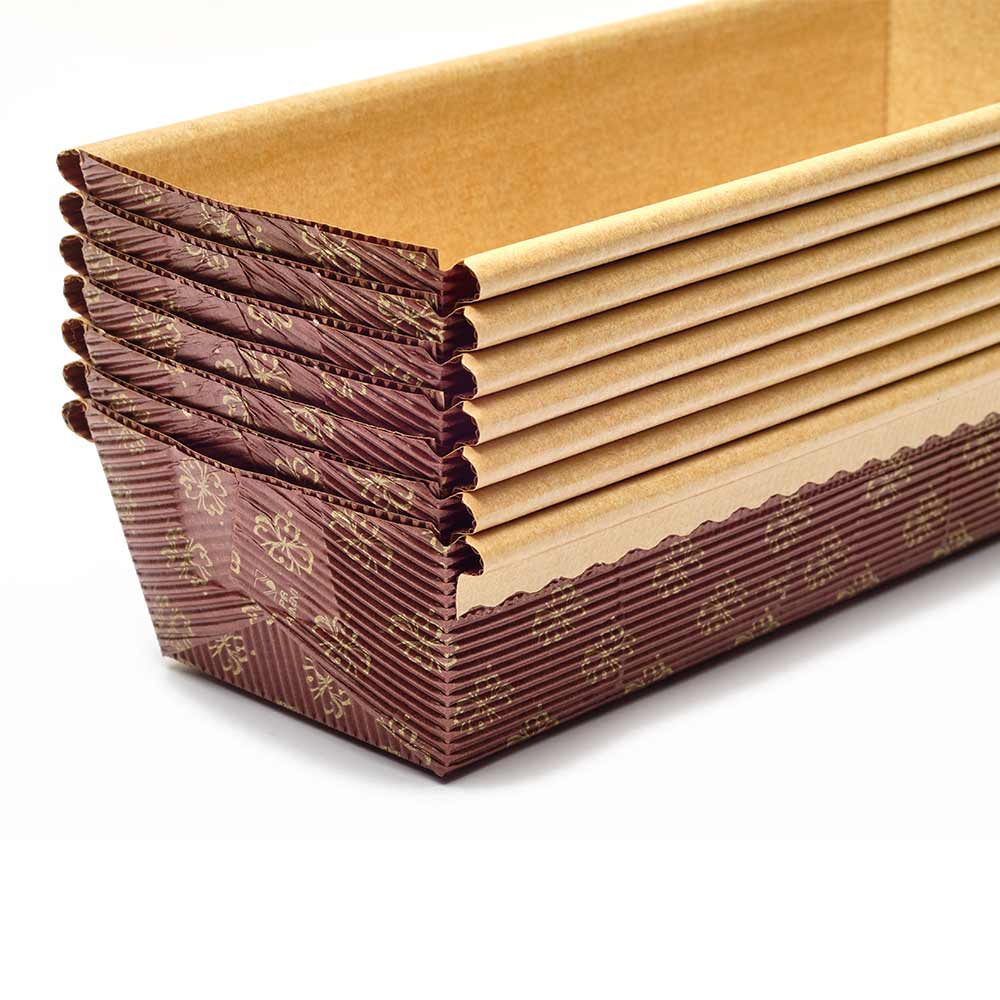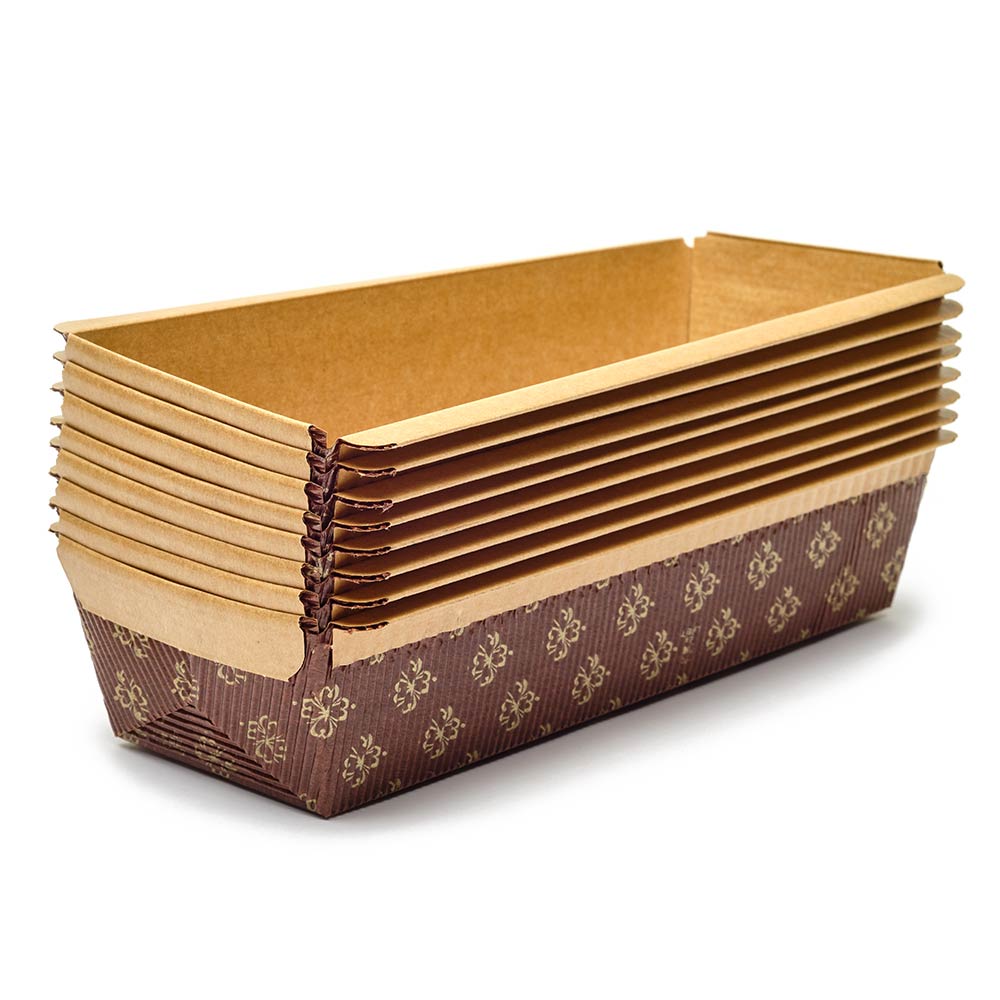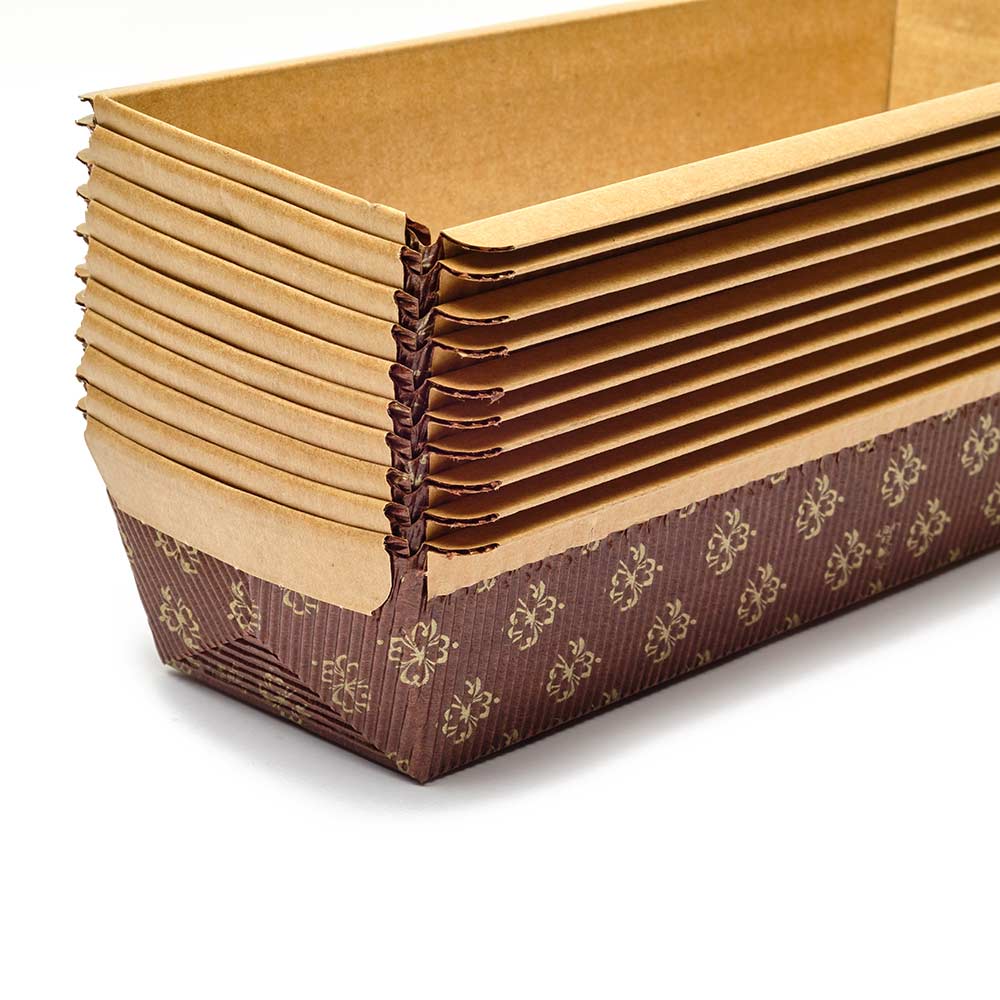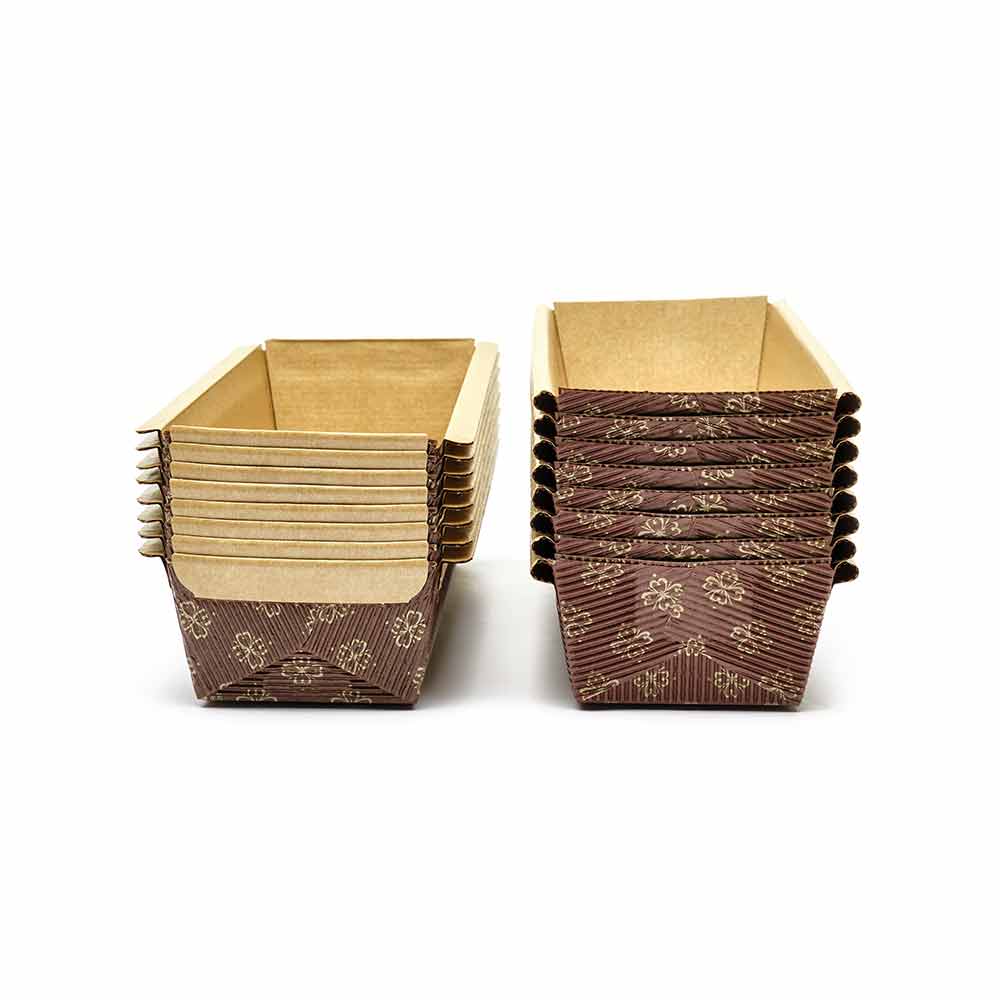 The leavening and baking are excellent using both models: the detachment of the cooked product can be facilitated by a light silicone coating in both types of mold.
Novacart molds for plum cake can be customized and are available in different shapes and sizes. Thanks to their detailed design, as well as for cooking, they are also suitable for presentation without the need for additional packaging. Furthermore, they are able to withstand oven temperatures up to 220 ° C, freezing and food fats.