Novacart colorful Tulip Cups: functionality, innovation and striking design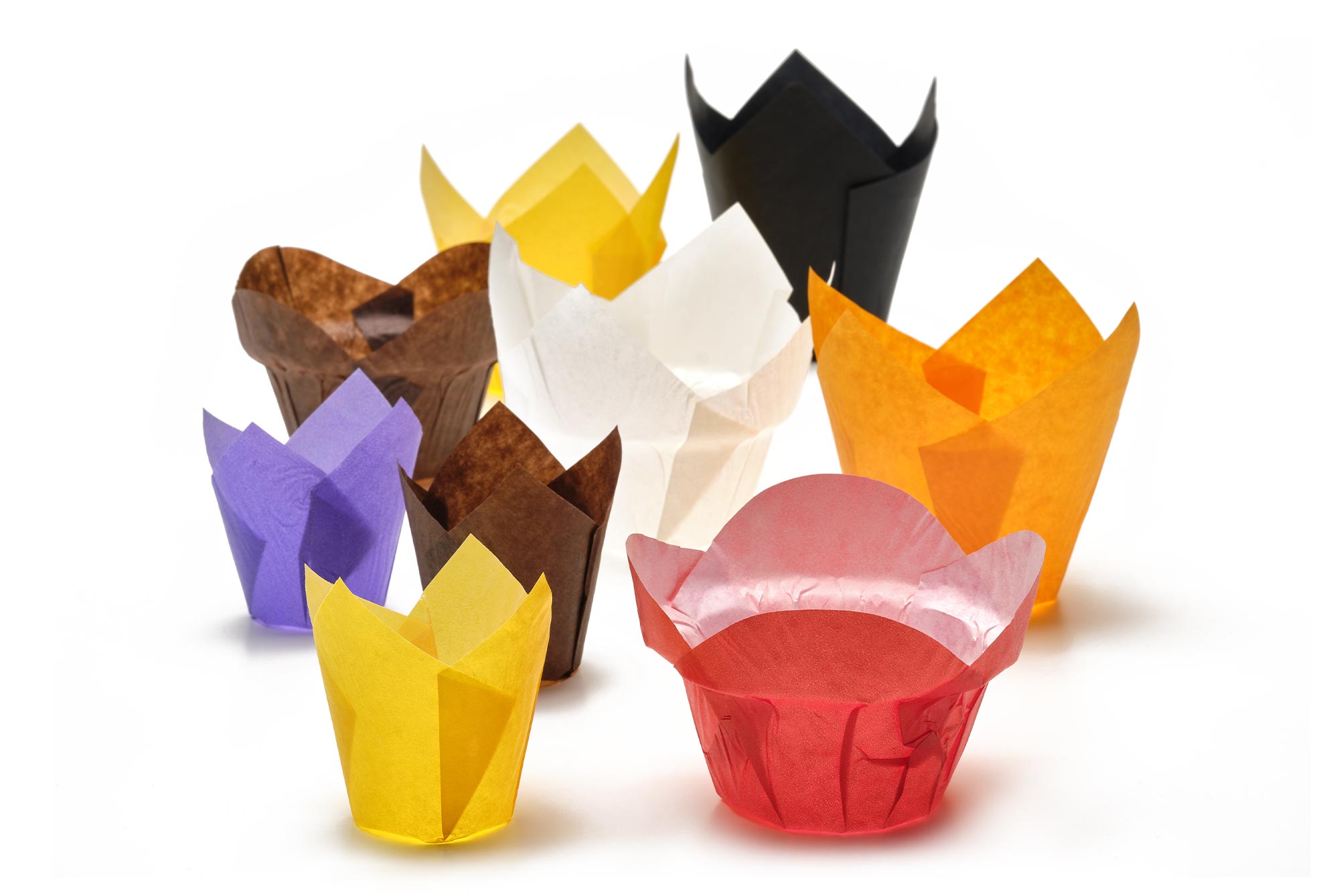 Novacart colorful Tulip Cups: functionality, innovation and striking design
Designed to facilitate the daily work of professionals thanks to winning technical features, our baking cups are available in various sizes, shapes and colors to meet different creative needs.
Novacart Tulip Cups are the ideal solution for the pastry industry. The captivating and colorful design perfectly combines with product functionality, studied to simplify the daily work of pastry professionals.
Ideal for baking muffins, they are also suitable for other types of doughs, sweet or salty, and are even suitable for the presentation of the finished product.
The technical features of our Tulip Cups
Tulip Cups are baking cups made in pure cellulose paper resistant to high oven temperatures up to over 220°C, freezing down to -40° and food grease.
Furthermore, they do not need to be buttered before use, they can inserted in automatic spraying lines and they can also be used with traditional metal pans or reusable cardboard supports.
Our Tulip Cups are made in recyclable and biodegradable paper.
Colors and customizations
Our Tulip Cups allow pastry professionals to free their creativity. The tulip flower shape, from which this series takes its name, is elegant and refined for the presentation of the final product.
Furthermore, Novacart Tulip Cups are available in various sizes, colors, prints and finishing to meet different requirements. It is also possible to impress graphic customizations to our baking cups, for example logos and customers' recognizable patterns.
Tulip trays
Novacart also produces special self-assembling and modular baking trays for Tulip Cups. These trays have large holes on one side to accommodate the larger Tulip Cups and smaller holes for smaller Tulip Cups on the other, allowing dual use.
They are self-supporting and made of pure cellulose cardboard. They do not require the use of additional supports or metal trays, guaranteeing cost savings and greater maintenance convenience.