Sicilian Cassata Semifreddo: an easy, quick, and fresh dessert for summer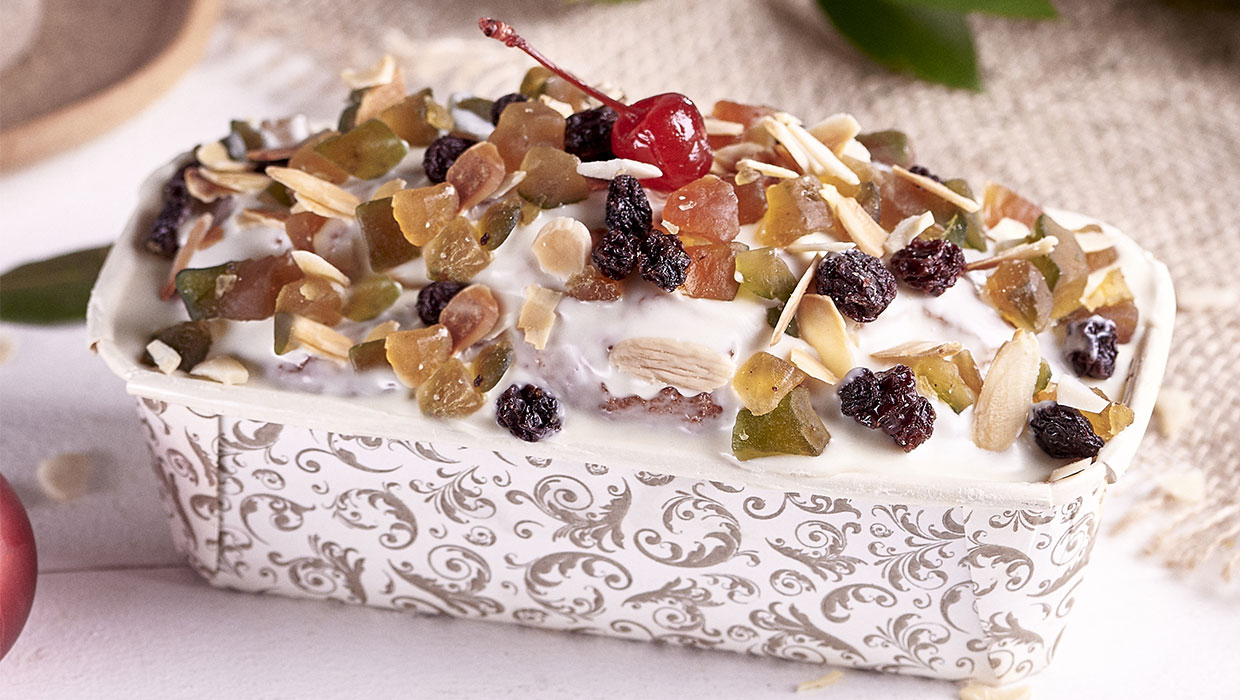 Sicilian Cassata Semifreddo: an easy, quick, and fresh dessert for summer
What's better during the summer than a cool, easy, and quick-to-prepare dessert? Today, we present a semi-frozen variation of the delicious Sicilian Cassata recipe. This delicacy can become your favorite summer dessert, thanks to its simplicity and quick preparation. The semi-frozen version, in fact, doesn't require any particular culinary skills or the use of an oven, unlike its more famous variation. Despite not needing eggs or butter, this recipe still respects the traditional flavors of Sicilian desserts, with its main ingredient being ricotta.
Ingredients
Time: 20 minutes (+4 hours of freezing)
Doses (for 10 servings):
Ricotta cheese: 17.6 oz
Fresh liquid cream: 8.8 oz
Condensed milk: 5.3 oz
Chocolate chips: 3.5 oz
Candied orange: 1 oz
Candied cedar: 1 oz
Pistachio grains: to taste
Candied cherries: to taste
Raisins: to taste
Procedure
Make sure all the ingredients are cold before starting.
Sieve the ricotta cheese in a bowl to make it creamy. Semi-whip the fresh liquid cream in a separate bowl, keeping it soft. Add the cream of ricotta to the semi-whipped cream, adding a little at a time and continuing to whip with an electric whisk.
Incorporate the condensed milk, continuing to whip the mixture. Add the chocolate chips and mix gently with a spatula.
Pour the mixture into the cardboard baking mold, leveling it well.
Put the semifreddo in the freezer for about 4 hours. After the resting time, decorate the top with candied cherries, pistachio grains, and raisins. Serve and... enjoy!
PLUMK 158x54 H 50 | Cardboard Plum Cake baking mold
An elegant baking mold, perfect for our Sicilian Cassata Semifreddo. Made of grease- and oil-resistant cardboard, this mold is capable of withstanding temperatures ranging from freezing to 220°C. Free-standing, it has a lid available and is customizable. This mold is ideal for creating a perfect dessert for any occasion.