Cherry tartlets in Novacart PBA flower-shaped molds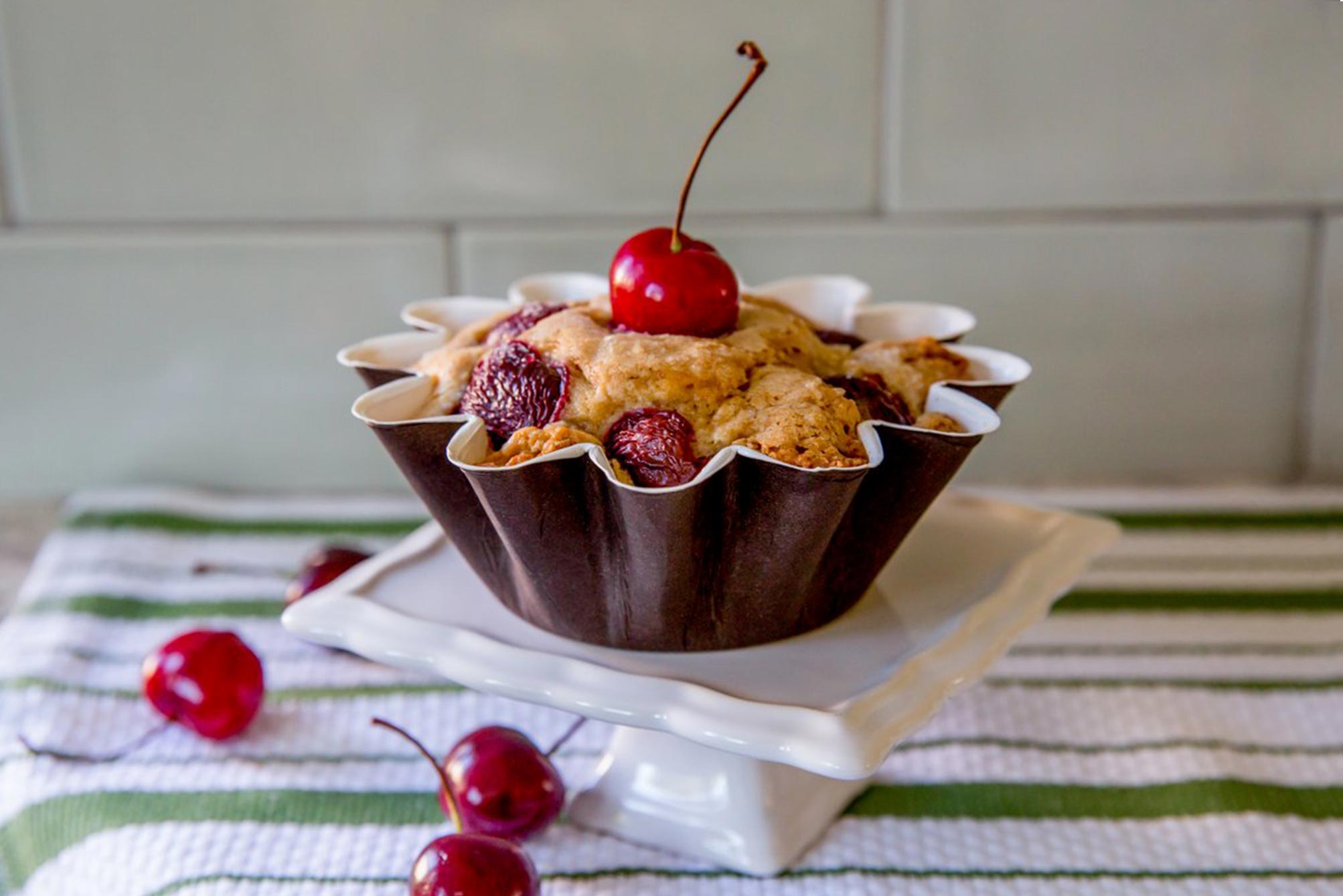 Cherry tartlets in Novacart PBA flower-shaped molds
A fresh and delicious dessert to greet the arrival of summer, easy to prepare and serve in our flower-shaped cups.
Ingredients for 6 tartlets:
8 oz of cherries
2 oz of butter
1 egg
4 oz of 00 flour
0.2 oz of baking powder
3 oz of brown sugar
2.5 oz of milk
0.3 oz of icing sugar
Preparation:
Wash the cherries removing stems and stones, then cut them into small pieces. Whip the butter and sugar with a whisk, then add the egg. Mix all the ingredients.
Add the sifted flour and baking powder, then add the milk. Stir until you get a uniform dough.
Add the chopped cherries to the mixture. Fill the molds with the dough, then bake the cakes in the oven at 180 degrees for half an hour. 
Remove the cakes from the oven, let them cool and sprinkle them with icing sugar.
Novacart product used: PBA FIORE 02.5 | Flower- shaped cardboard baking cup
For this recipe we recommend using Novacart's flower-shaped PBA cups, made of pure cellulose cardboard. Our cups for small doughs are able to resist food grease and withstand cooking in the oven up to 200 °.
Finally, they are recyclable and biodegradable and thanks to their self-supporting structure they do not need to be inserted into pre-formed metal molds. With their elegant flower shape, they are also suitable for the presentation of the finished product.