Interpack 2023: Novacart successfully presents at the packaging fair in Düsseldorf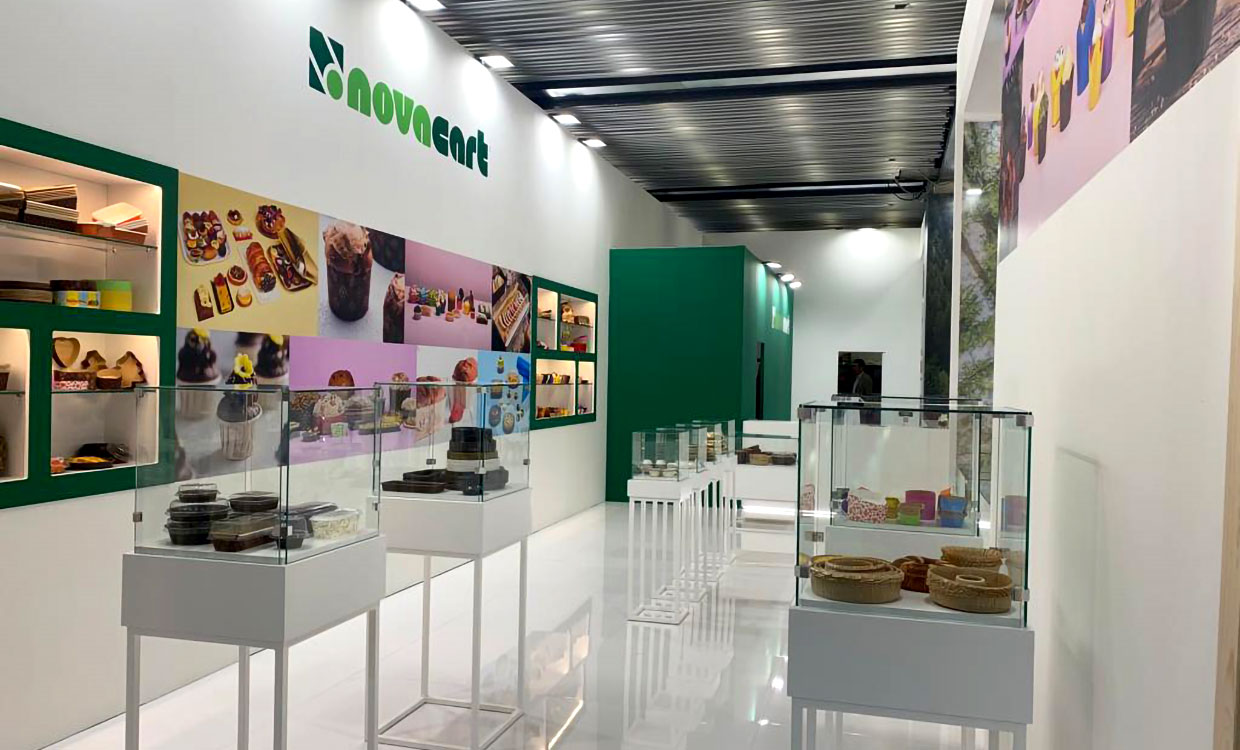 Interpack 2023: Novacart successfully presents at the packaging fair in Düsseldorf
From May 4th to May 10th Novacart successfully participated in the largest packaging fair in Düsseldorf
The Interpack 2023 fair, held in Düsseldorf from May 4th to May 10th, was a special occasion for Novacart to showcase its food-grade, paper and cardboard products.
Biopap's and Alkivio's products were also displayed in Novacart booth.
Biopap produces biodegradable and compostable boxes and trays made from renewable raw materials and created to prepare, preserve and consume all kind of dish.
Alkivio is a startup that transforms production waste paper into Alkipaper, a new, compostable and eco-friendly biocomposite capable of replacing plastic while offering the same practical and aesthetic performance.