Nutella sun cake on Novacart Apollo cardboard lace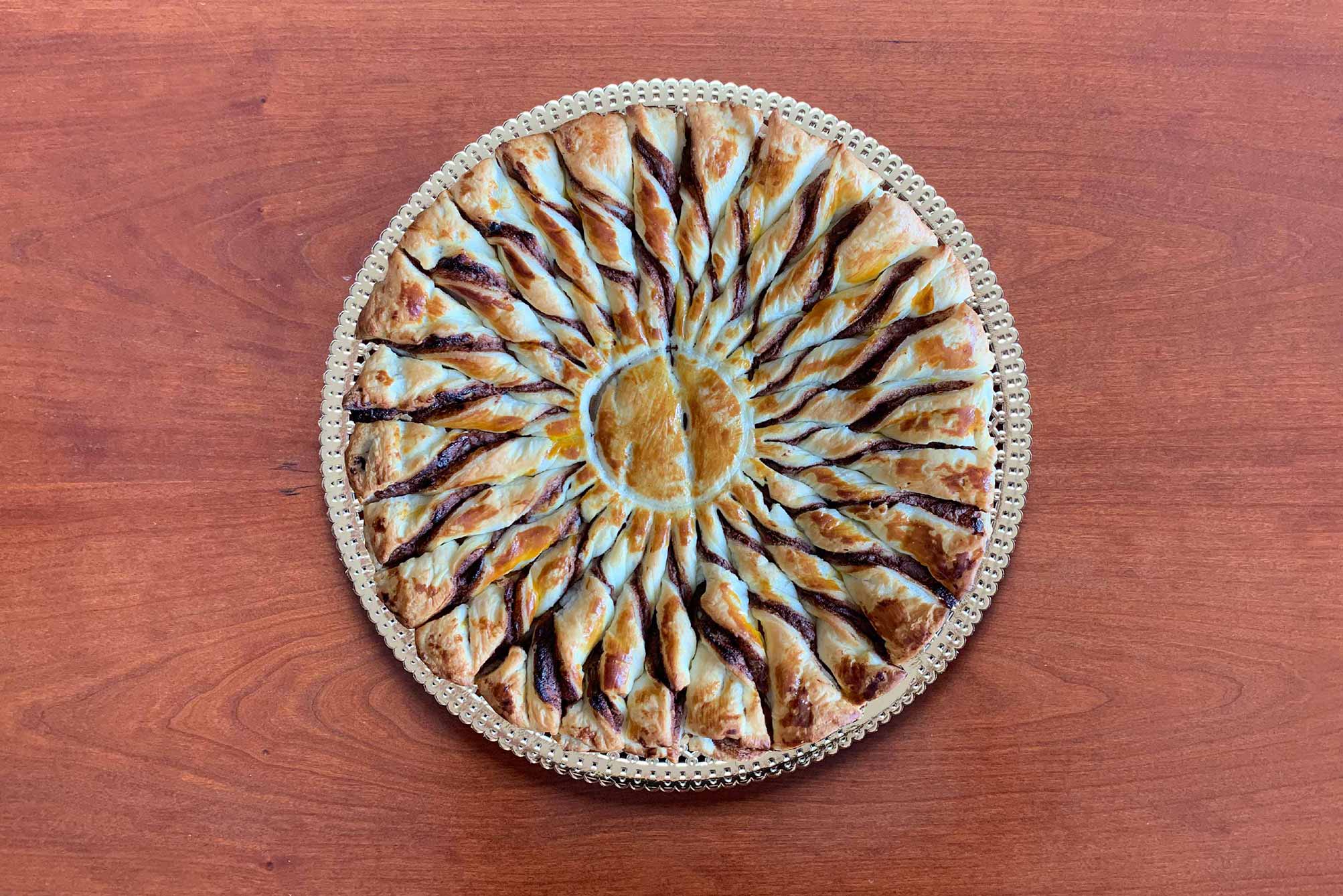 Nutella sun cake on Novacart Apollo cardboard lace
A fresh cake made of puff pastry in the shape of a sun: perfect to anticipate the summer, especially if served on our elegant golden cardboard lace.
Ingredients:
2 round puff pastry sheets
1 nutella (or jam) jar
1 egg yolk
Preparation:
1. To start, preheat the oven to 190 ° C.
2. It takes just a few small steps to create the nutella sun. Unroll the first puff pastry sheet, keeping the baking paper attached, then spread the nutella on the sheet evenly covering any holes.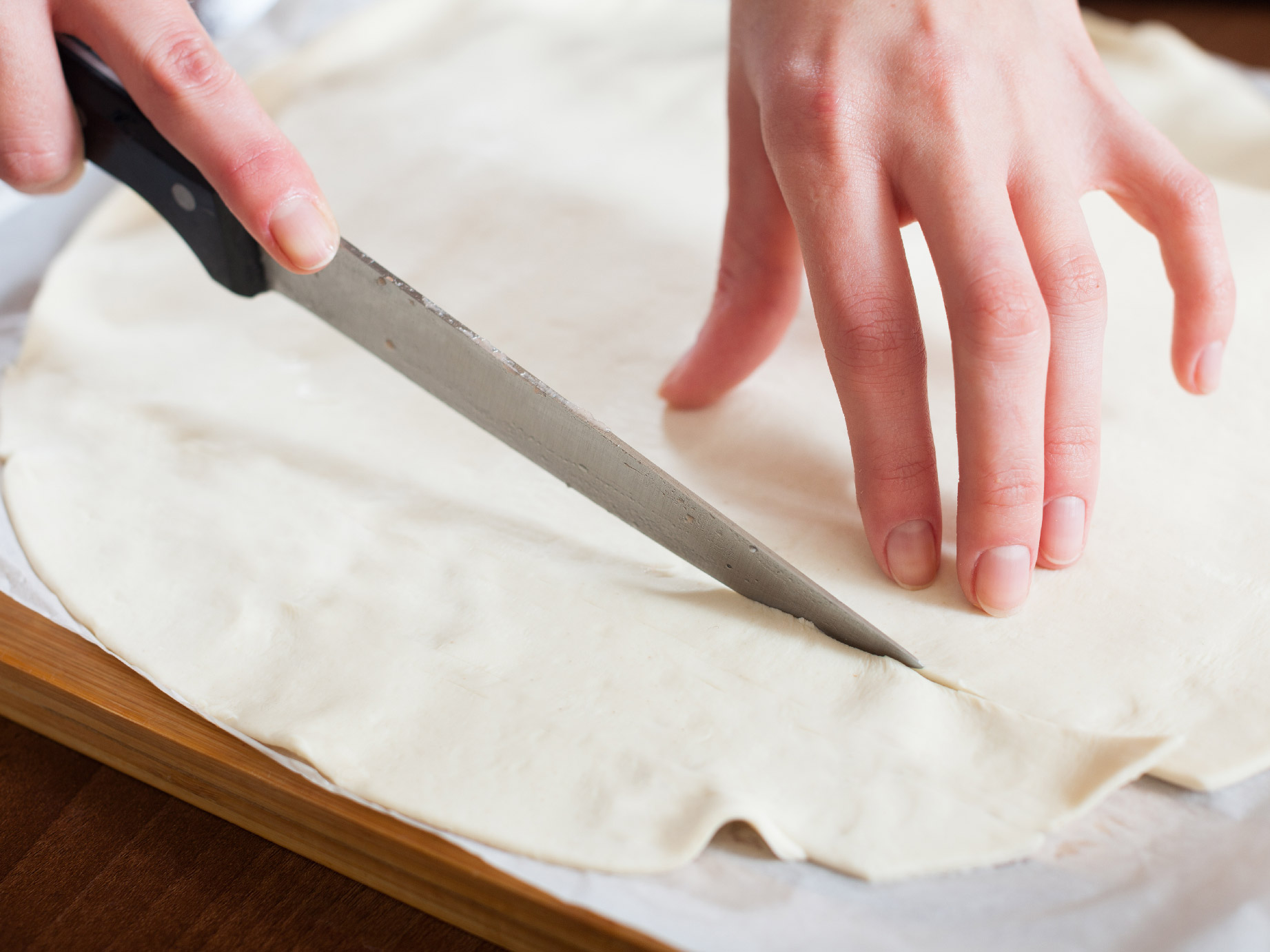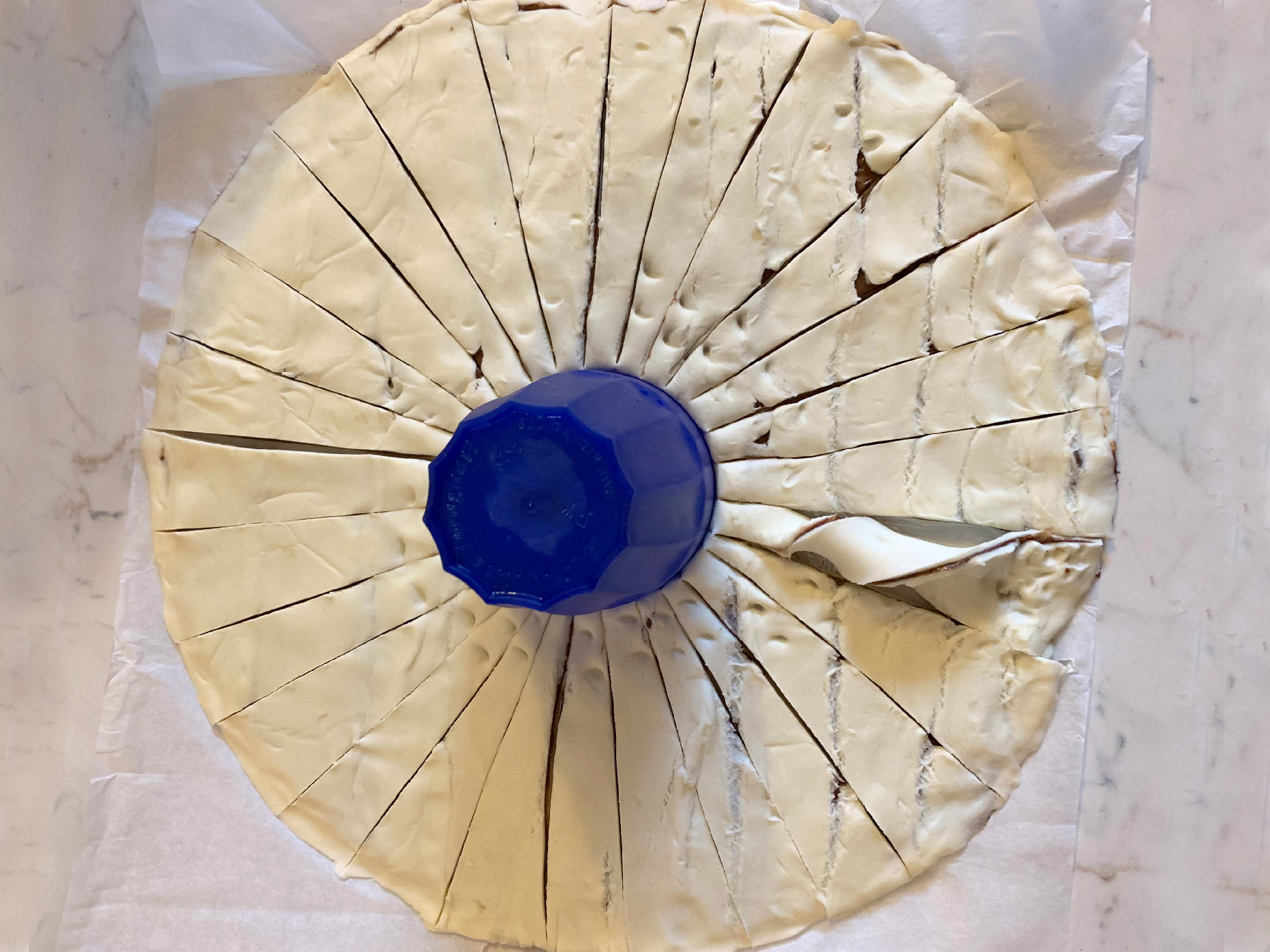 3. Once this step has been completed, lay the second sheet over the first sheet as precisely as possible. Once finished, close the edges with your fingers.
4. Take a normal kitchen glass and place it in the center of the cake, then cut the sheets into 4 parts and divide each part into smaller parts.
5. At this point, each portion obtained must be turned twice on itself. When you have turned them all, you can take the glass away.
6. Using a kitchen brush, pass the egg yolk onto the surface of the cake, until a homogeneous browning is obtained.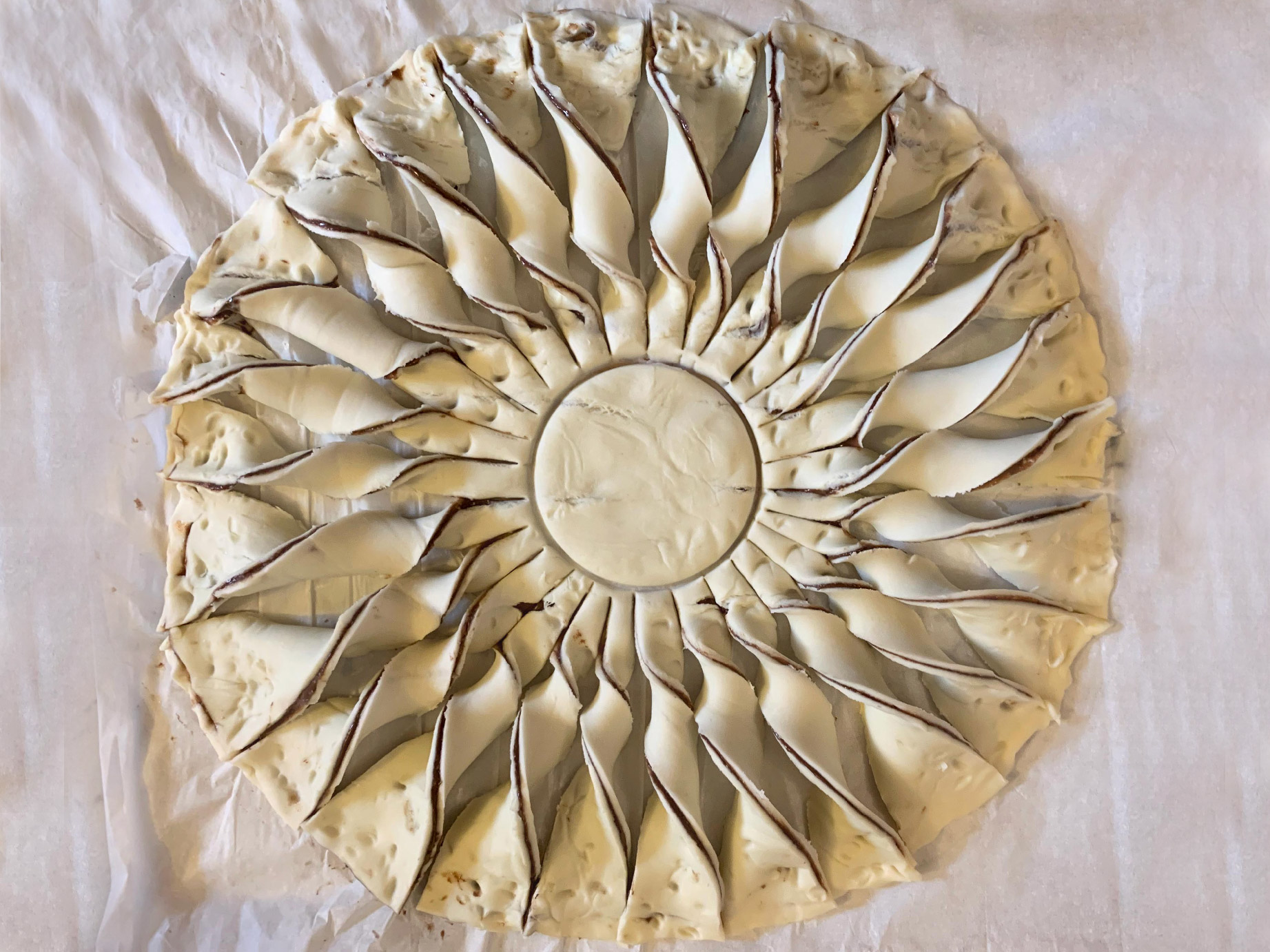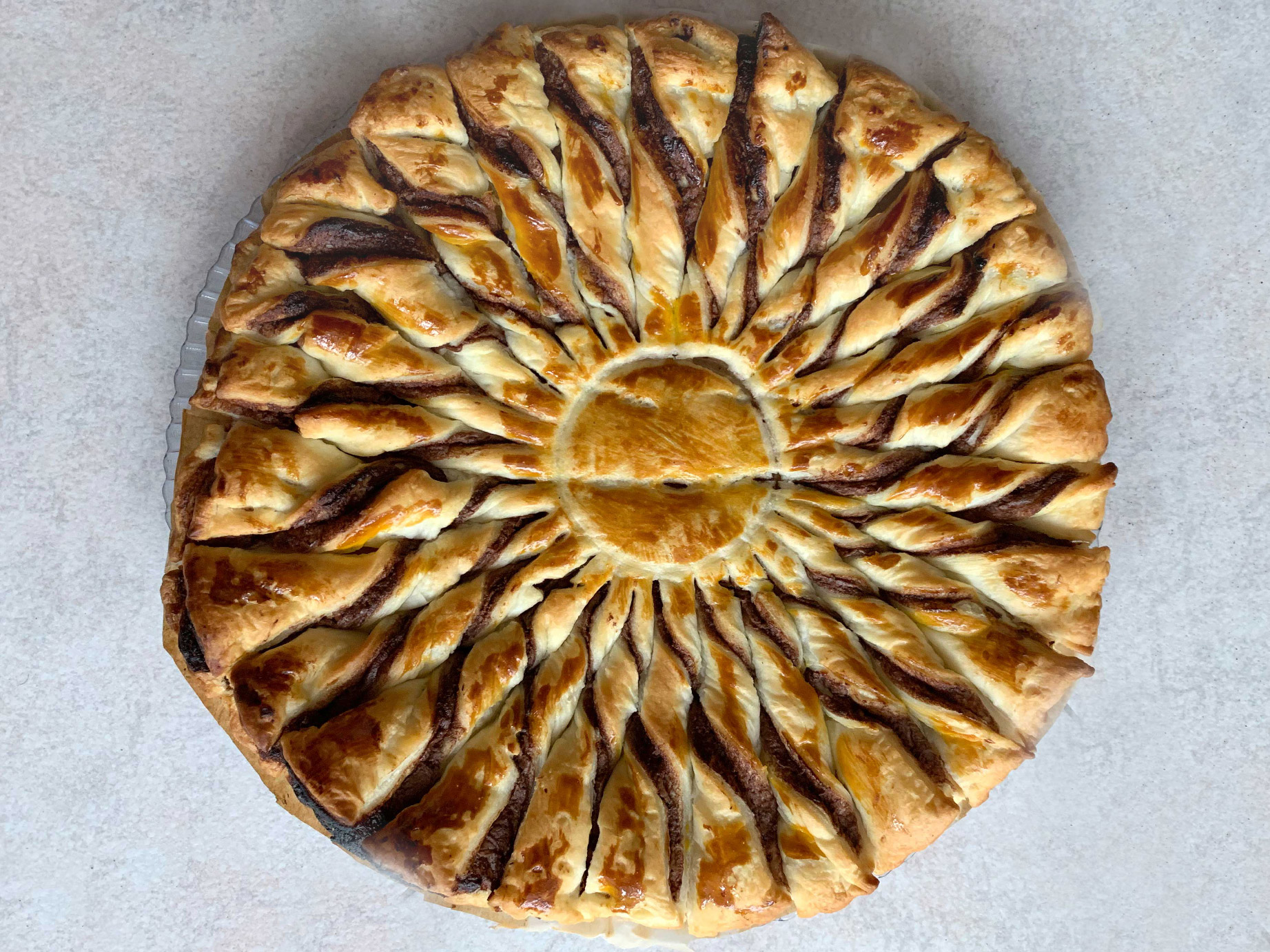 7. Cook in a fan oven for 15-20 minutes. Once cooked, the sun cake is ready to be served using the innovative Apollo Novacart cardboard lace.
Novacart product used: APOLLO 8 | Cardboard doily lace
The Apollo 8 cardboard patented by Novacart is ideal for serving this cake. The cardboard is coupled with Pet gold film, which makes this item elegant. Novacart lace is resistant to food fats and is recyclable.