Panettone Day 2021: the names of the 25 finalists selected by Iginio Massari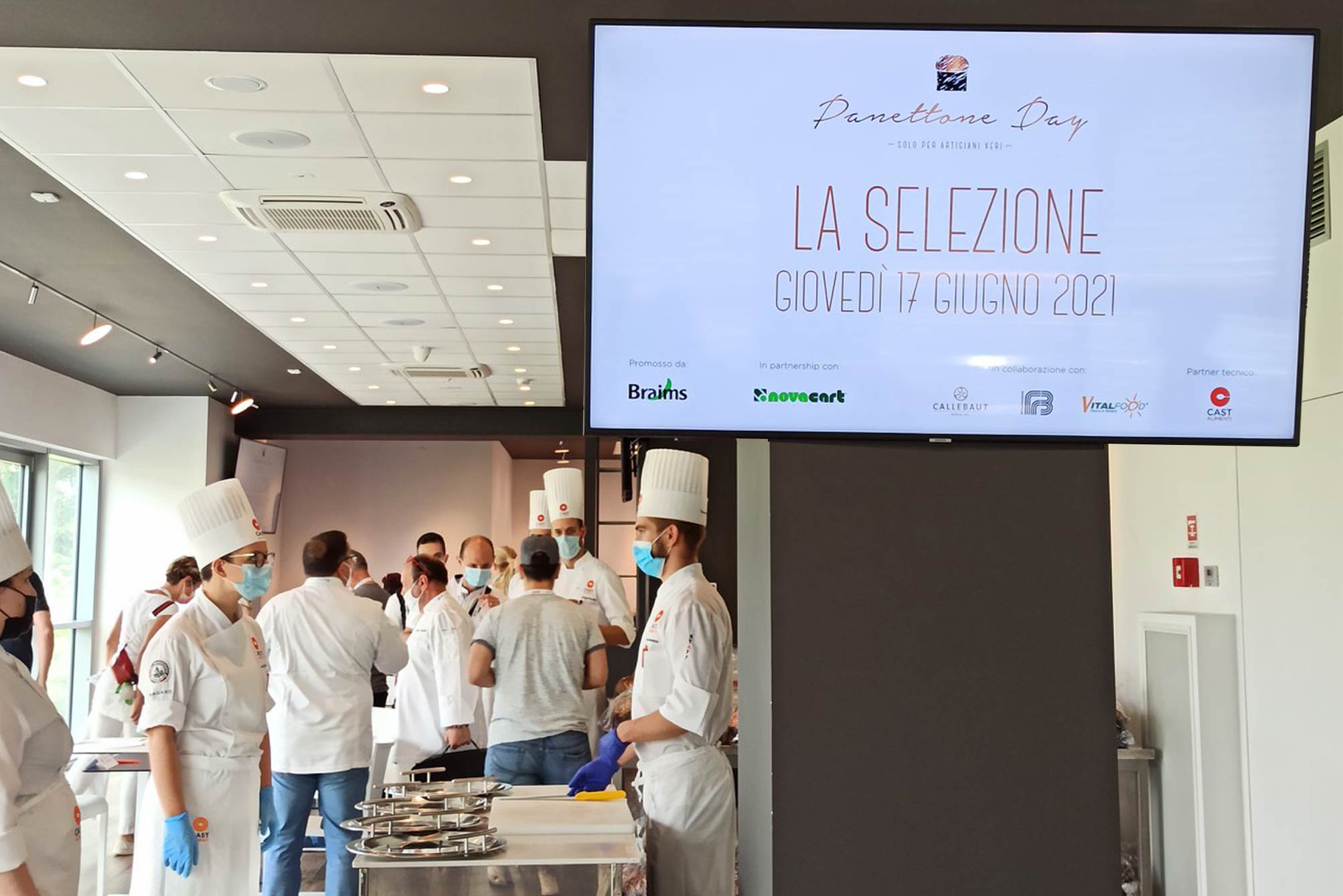 Panettone Day 2021: the names of the 25 finalists selected by Iginio Massari
On June 17, the jury led by Maestro Iginio Massari selected the pastry chefs who will enter the final scheduled in Milan on September 14. The event is organized by Braims in partnership with Novacart.
The selections for the final of Panettone Day, ended on June 17 at CAST Alimenti headquarters. The competition dedicated to artisan panettone is organized by Braims in partnership with Novacart, in collaboration with Callebaut, FB and Vitalfood.
175 professionals from all over Italy took part in this year's edition and a total of 326 panettone entered the competition.
Panettone Day finalists
Here are the names of the pastry chefs who will compete in the September final with their versions of traditional, creative and Ruby chocolate panettone.
"Best traditional Panettone" Category 2021
Giacomo Palma, Estro e Dolcezze, Tricase
Roberto De Martino, L' Orangeria, Bergamo
Alessio Rannisi, La Siciliana, Milan
Luigi Tramonte, Pasticceria Roxy, Martignano
Pasquale D'Avanzo, La Bottega del Dolce, Cicciano
Lorenza Rizzi, Il Giardino del Pane, San Felice Circeo
Adriano Anastasio, Pasticceria Adriano, Seriate
Walter Bartolini, Pan Brioches, Villanova di Colli al Metauro
Federico Perrone, Giuri'ss, Salice Salentino
Gennaro Cavallaccio, Panificio Cavallaccio, Trentola Ducenta
Barbara Veronica Braghero, Storie di un Chicco di Grano, Fiumefreddo di Catania
Francesco Cantarella, Caffè Scandura, Biancavilla
Francesco Paolella, Bar Big Dolciaria, Telese Terme
Antonio Cinque, Panificio 5, Vico Equense
Marco Serlini, Pasticceria Serlini, Gussago
"Best Creative Sweet Panettone" Category 2021

Antonio Giannotti, Perrotta Gigliola, Montella
Nazareno Fontana, Ristorante il Caminetto, Terracina
Emanuele Dessena, Latte e Miele, Olbia
Domenico Napoleone, Pasticceria Napoleone, Rieti
Francesco Lucarelli, Zucchero&Cannella, Monopoli
"Best Ruby Chocolate Panettone" Category 2021
Alberto Magistrali, Pasticceria Manzoni, Cavaria con Premezzo
Alessandro Luccero, Dolce Stil Novo, Cassino
Alberto Panarari, Pasticceria Panarari, Treviglio
Pasquale Barbato, Pasticceria Barbato, Solofra
Raffaele Romano, Gran Caffè Fratelli Romano, Solofra
Towards the final: the upcoming events
The final will take place on September 14 in Sala Mengoni at Cracco Restaurant, Milan, with the announcement of the winners for the three categories.
The final will be also broadcasted live on Panettone Day social channels: each panettone will be tasted in total anonymity by the jury composed of President Iginio Massari, the starred chef Carlo Cracco, Marco Pedron, Head Pastry Chef of Cracco Restaurant and new emerging star of the Italian pastry, and the winner of 2020 edition, Gianluca Prete.
From 4 to 31 October, the 25 creations of the finalists will be on sale in a Temporary Store in Corso Garibaldi in Milan.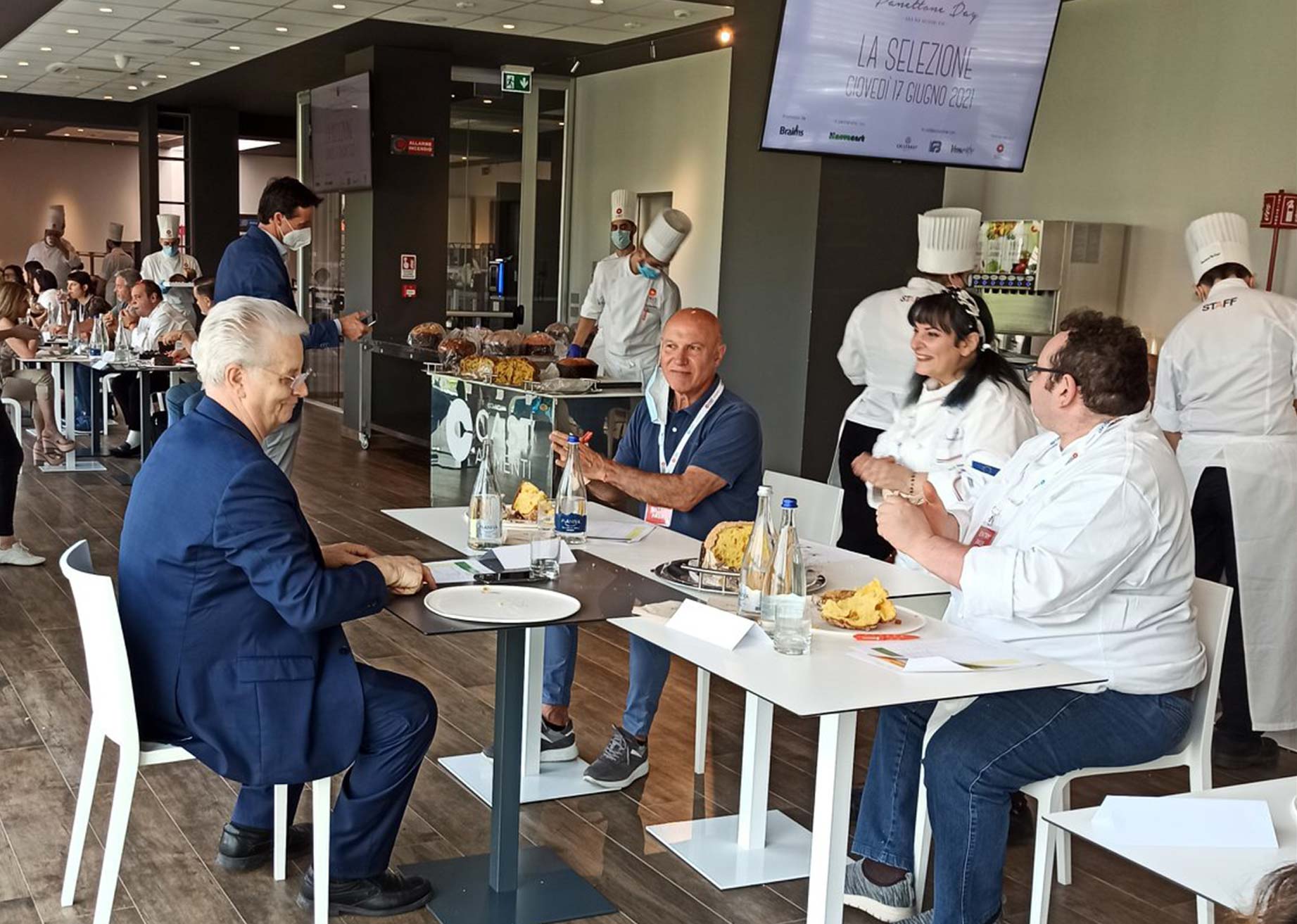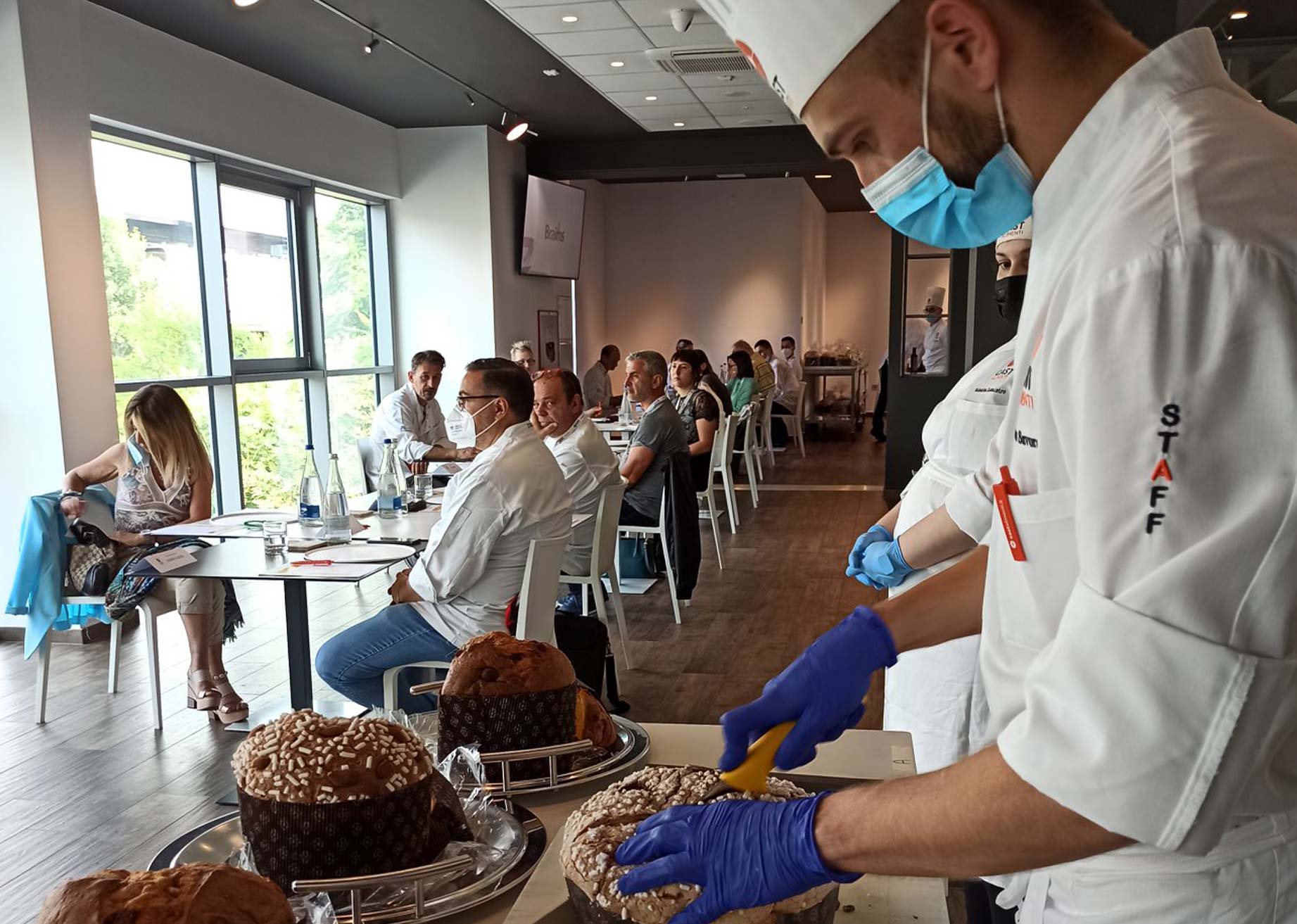 Panettone Day is organized by Novacart and Braims to promote the excellence of the Italian pastry: our company is a world leader in the production of baking molds for food and confectionery use thanks to the capacity for innovation and the high quality of products, including baking molds for panettone, with several registered patents. In addition to products for artisanal pastry, Novacart also specializes in paper and cardboard products for the food industry and large-scale distribution.