Savory pie with provola cheese, peppers, zucchini and olives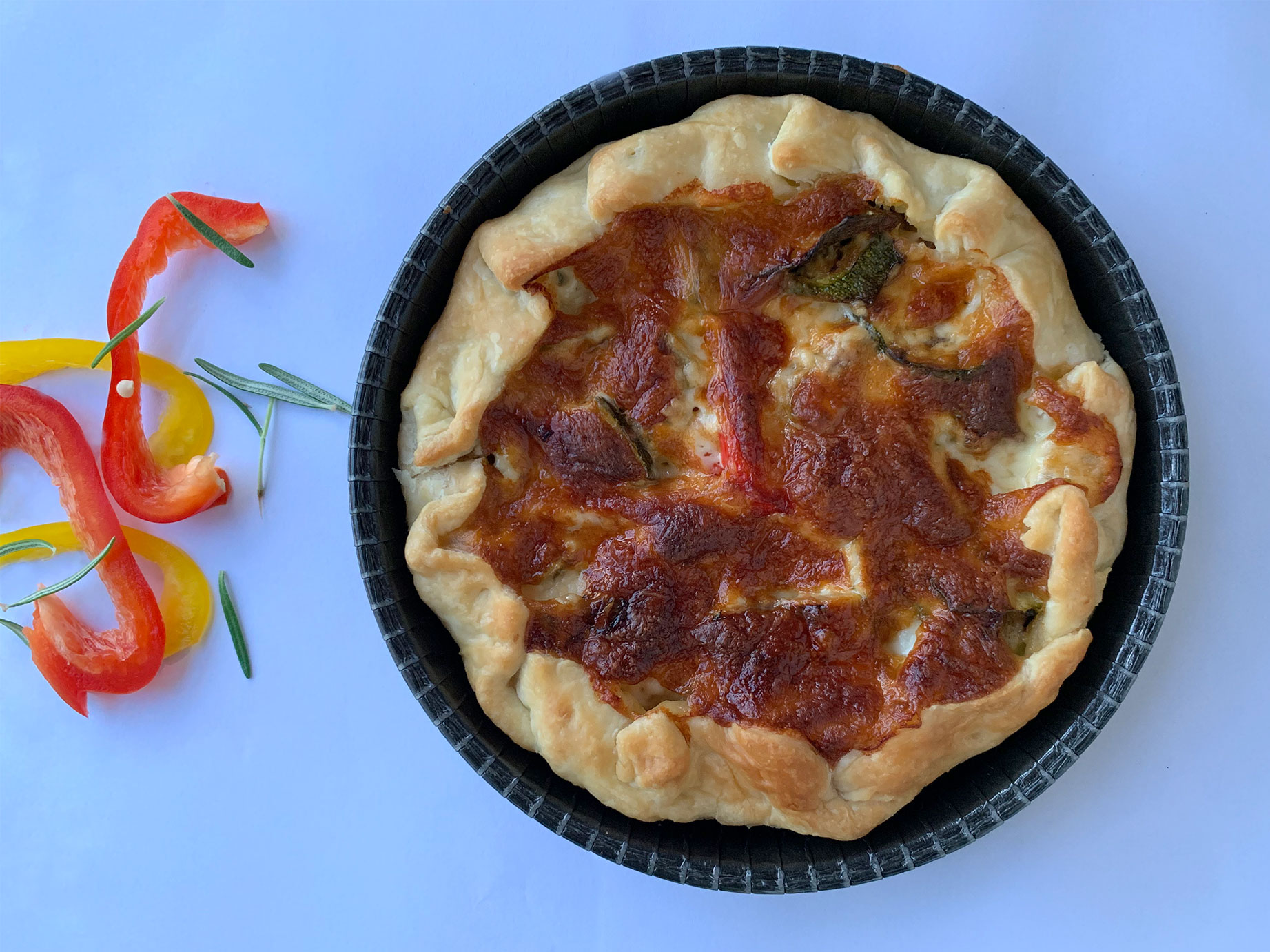 Savory pie with provola cheese, peppers, zucchini and olives
A tasty recipe to be enjoyed as an appetizer or aperitif, easy to prepare with the Optima mold by Novacart.
Ingredients:
Round puff pastry 
1 yellow pepper 
1 red pepper
Grilled zucchini
Sliced ​​provola
Parmesan type cheese
Olives
Preparation:
1. Pre-heat the oven at 180 ° C for about 10-15 minutes.
Then cut the peppers and olives into very thin slices so that they cook better.
After cutting them, arrange them all on a plate.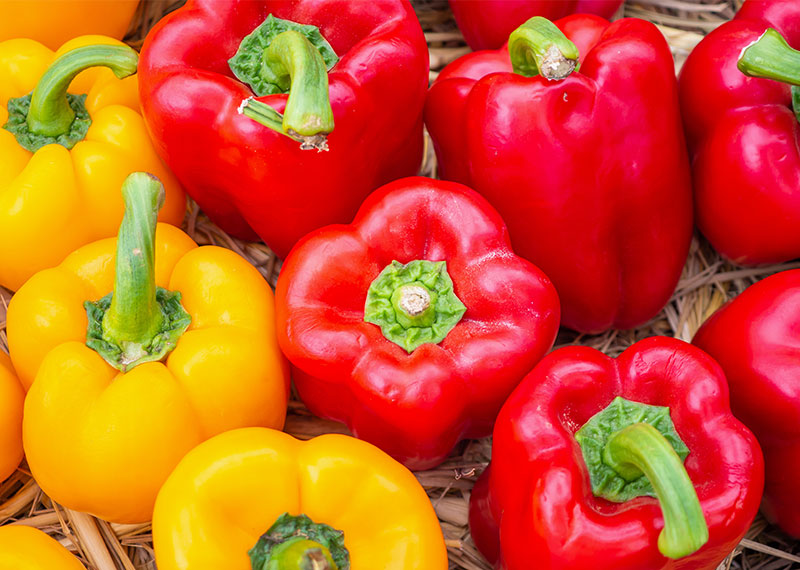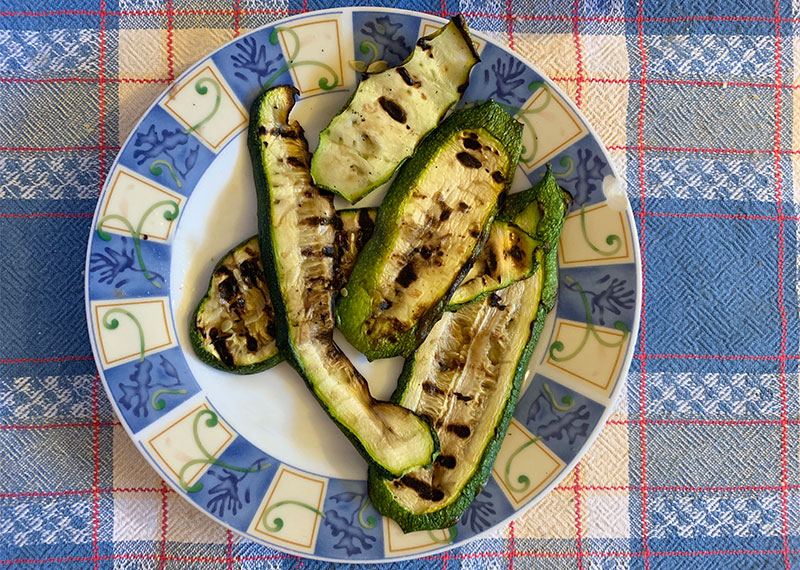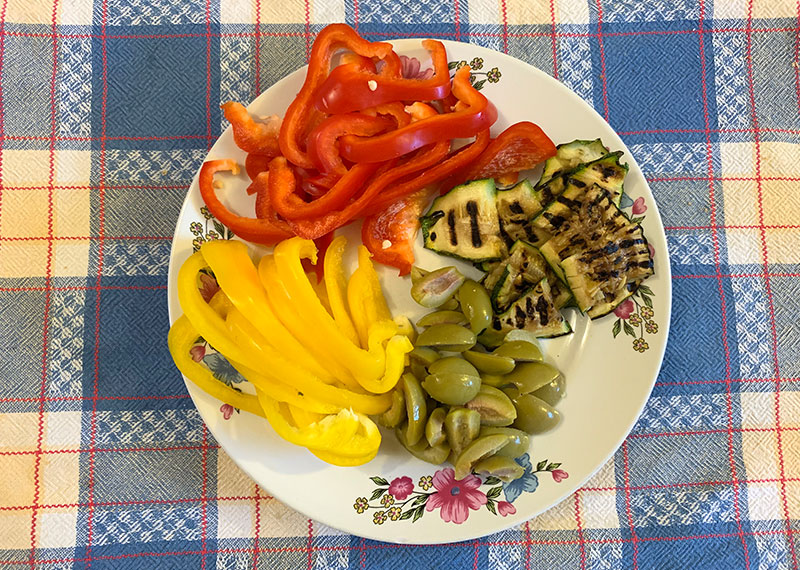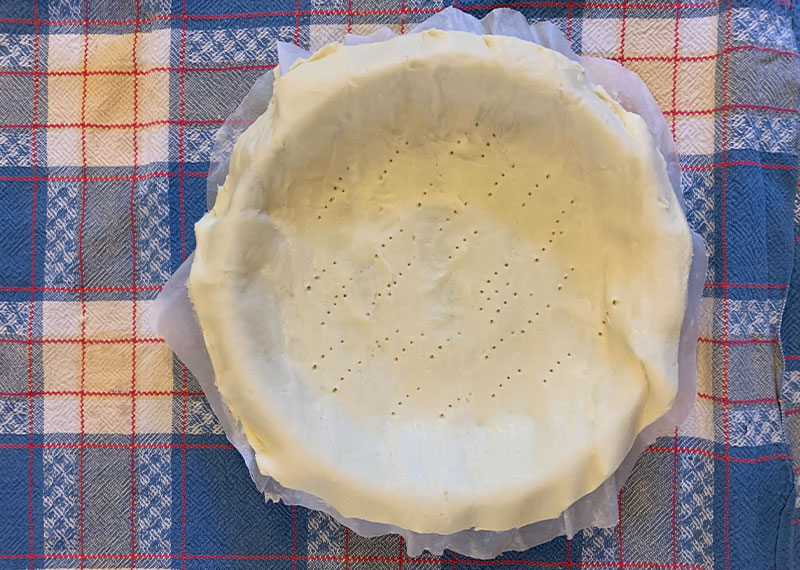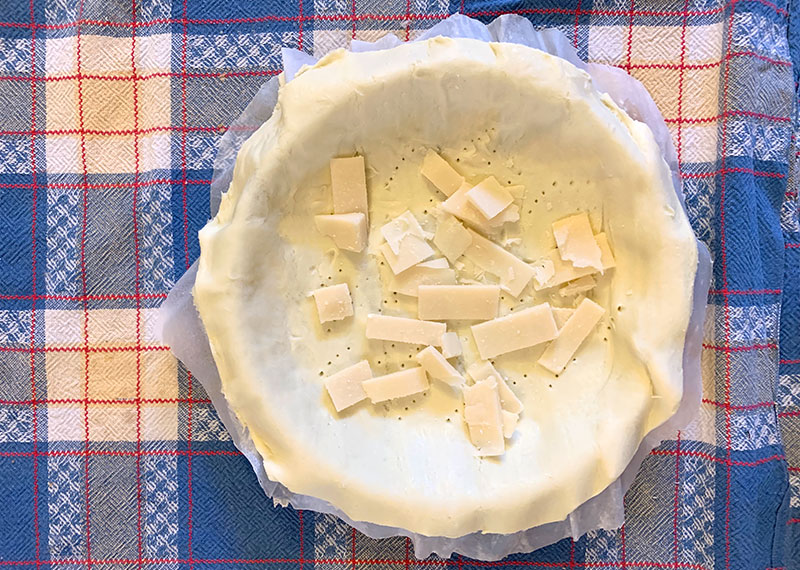 2. Take the puff pastry, put it in the mold and make small holes with the tines of the fork.
At this point you can start creating a base with the cheese by first putting in a generous amount of parmesan and then laying the slices of provola on top.
3. Take the plate where you placed the cut vegetables and alternate them as you prefer on the surface of the pie.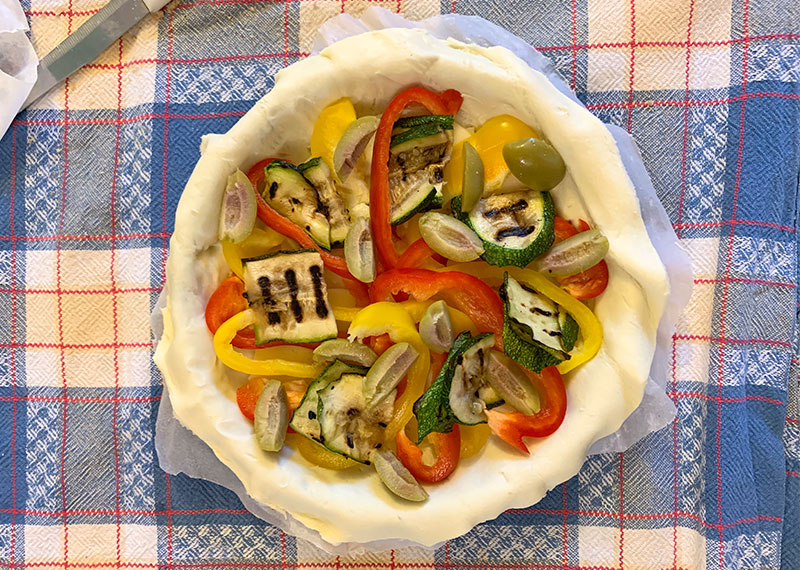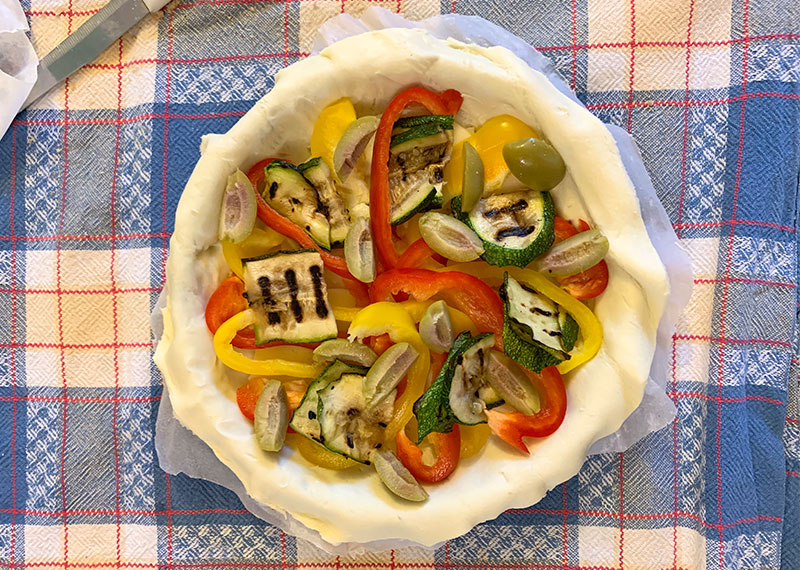 4. Above the vegetables, place the last remaining cheese slices.
Close the entire edge inward. Bake for 20-25 minutes at 180 ° C in a convection oven.
Your pie is now ready to be served. With the leftovers from the roll of puff pastry you can even create small rolls with the same ingredients.
Novacart product used: OP 205-25 CBNN | Cardboard baking mold
The Optima OP 205-25 CBNN single-serving baking mold is made of pure cellulose cardboard with a rolled edge. The cardboard of the mold is resistant to food fats and can withstand freezing and baking up to 220 ° C.
The elegant design, black in color, makes it even suitable for presenting the pie to your guests.